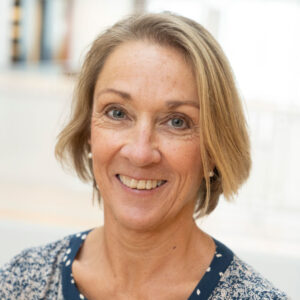 Amanda Thom Woodson
Foundation Director
Amanda Thom Woodson is currently a professor of dance at Goucher College and serves as the director of the Doris Humphrey Foundation for Dance. She previously held positions in administration as the department chair and the associate dean for undergraduate studies. She received her MFA in directing and performance from The Ohio State University, is a professor of dance at Goucher College and holds an advanced professional teachers' certificate for the State of Maryland. She is also a certified teacher of Labanotation and has staged several Humphrey and Tamiris works, as well as serving as a score checker for the Dance Notation Bureau. She has an extensive performing and choreographic career both nationally and internationally and has developed and taught several courses abroad to Scotland, West Africa, India, and Brazil.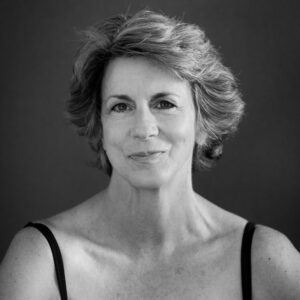 Gail Corbin
Humphrey Specialist and Institute of Learning Director
Gail Corbin graduated from Hartford Conservatory of Music and is a leading exponent and Master teacher/director in the technique and repertory of Doris Humphrey and Charles Weidman. Her longtime association with Ernestine Stodelle, an original member of the Humphrey/Weidman Company, began with Ernestine's reconstructions of two of Doris Humphrey's early works –
Two Ecstatic Themes
and
Air for the G String
for the Jose Limon Company. Gail assisted her in these early Humphrey reconstructions and served as a model for the solo roles. She possesses a rich and vast knowledge of the works and a deep understanding of the technique. Under the direction of Beatrice Seckler, also an original member of the Humphrey/Weidman group and Deborah Carr, who worked with Charles Weidman, Gail learned many Weidman dances and was a featured dancer/soloist in The Deborah Carr Theatre Dance Ensemble. She is a featured dancer in two films – "The Technique of Doris Humphrey" and "Charles Weidman – On his Own". Gail is a frequent guest teacher for the Sokolow Theatre Dance Ensemble and recently staged and directed the Limon Dance Company in
Air for the G String
as part of their 75th-anniversary celebration. Most recently, she has been the guest artist in residence at the University of Michigan and Goucher College where she taught technique and staged Humphrey's works.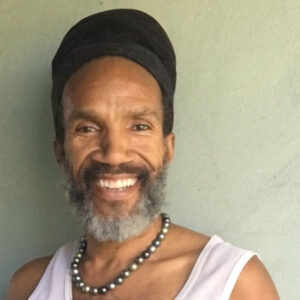 Clarence Brooks
Board of Directors
Clarence Brooks, Associate Professor and Director of Dance at Florida Atlantic University, who lectures and teaches ballet, modern, and somatic art forms, founded the Repertory Dance Theatre Ensemble, which has performed in venues from Miami to Boston. He has danced with more than 70 American companies and is a frequent guest artist with Sokolow Theatre Dance Ensemble, The Dance Exchange, and David Parker & The Bang Group. A repertory dancer formerly with Laura Dean, Marcus Schulkind, Anna Sokolow, Ohio Ballet, Deborah Carr, Dayton Contemporary Dance Company, Robin Becker, and Ballet Oklahoma to name just a few companies, Brooks can be seen in the video series "The World of Alwin Nikolais." An advisory board member with and a past president of the Florida Dance Education Organization, he sits on the boards of the Sokolow Theatre Dance Ensemble and danceTactics, is a founding member of the Florida Black Dance Artist Organization, and sat for two extended terms on the board of trustees of Compass, Palm Beach County's LGBT community services center. Brooks holds an MFA (University of Washington/Seattle), a bachelor of performing arts (Oklahoma City University), a certification in Laban Movement Analysis (Laban/Bartenieff Institute of Movement Studies/NY), is a 200-hour yoga teacher, and is certified to teach the Bill Evans Method of Teaching Dance Technique. He is the recipient of several fellowships, awards, and honors including induction into the OCU Performance Hall of Honor, two Associate Artist-in-Residences at the Atlantic Center for the Arts, Japan Foundation Fellowship, Clyde Fyfe Award, Randolph A. Frank Prize for Performing Arts, and is recorded at the Library of Congress for the national archive.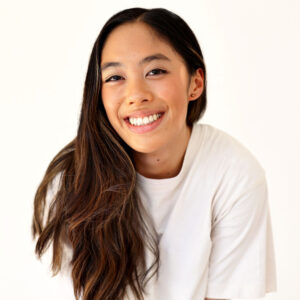 Michaela Esteban
Board of Directors
Michaela Esteban is a freelance dance artist based in Brooklyn, NY. She holds a Bachelor of Fine Arts in Dance from the University of Michigan and has completed additional training with BODYTRAFFIC, Vim Vigor, Hubbard Street, the Ailey School, and Earl Mosely's Institute for the Arts. Michaela currently collaborates with little house dance company, the Moving Architects, and GREYZONE. She has also had the pleasure of working with the Wilder Project, GroundWorks Dance Theater, and Sonia Plumb Dance Company. Michaela is excited and grateful to be working with the Doris Humphrey Foundation for Dance!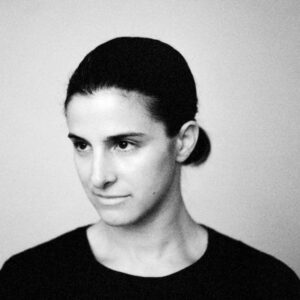 Andrea Miller
Board of Directors
Andrea Miller is a choreographer, movement-based artist and creative director. She is the Founder and Artistic Director of GALLIM, a multi-disciplinary production company generating live and digital works for dance, theater, film and fashion. A Guggenheim Fellow and the first-ever choreographer to be named Met Museum Artist in Residence, she has also been featured in Forbes magazine for entrepreneurial leadership in the arts. Her works which have been described as "ancient as they are ultra modern" have been performed at Lincoln Center, Kennedy Center, BAM, The Joyce, Sadler's Wells, National Theatre de Chaillot and recent commissions include New York City Ballet, Martha Graham and Lincoln Center. In addition to producing Miller's works, GALLIM currently offers programming in education and community building including GALLIM's Moving Artist Residencies, virtual and live training in dance, film studies and site-specific work, HAPPY HOUR a conversation with thought leaders and creatives. Miller's technique and repertory have been taught at Juilliard, Marymount Manhattan College and Barnard. The foundation of Miller's dance training took place with Ernestine Stodelle and Gail Corbin in Doris Humphrey and Charles Weidman technique and repertory and later at The Juilliard School.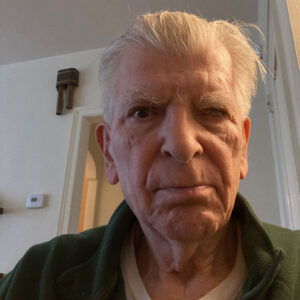 Jim Payton
Board of Directors
Jim Payton started to dance in the early 1950's in Columbus, Ohio, where his first two dance teachers were Tina Flade from the Mary Wigman Company in Germany and Shirley Wimmer from the Hanya Holm Studio in New York. He was lucky to have such fine teachers who not only taught him in the studio but also taught the aesthetics of Modern Dance. After entering Juilliard in 1956 he was primed to enter the dance world of Doris Humphrey and Jose Limon. Doris Humphrey was the Artistic Director of both the Juilliard Dance Theater and The Jose Limon Dance Company. In the Juilliard Company, he performed
Dawn in New York
,
The Shakers
,
Variations and Conclusions from New Dance
, and was in the original cast of
Brandenburg Concerto Number Four
. In the Limon Company, he performed
Passacaglia and Fugue in C minor
,
Ritmo Jondo
, and
Ruins and Visions
. After leaving New York in 1965 he continued his connection to the Humphrey-Limon tradition through teaching at The Ohio State University (1965-1969), and at the SUNY College in Brockport, New York (1969-1990). Leaving the dance arena, Payton became a designer and maker of custom furniture in Rochester, NY, and in Philadelphia, PA and continues to do so today.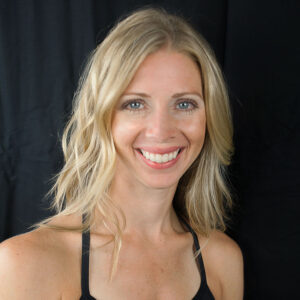 Bridget Roosa
Board of Directors
Bridget Roosa is a Professor of Dance and the Chair of the Department of Theatre and Dance at Agnes Scott College in Decatur, Georgia. She received her Master of Fine Arts Degree in Dance from Florida State University and a BFA in Dance from Southern Methodist University. She also furthered her studies in Labanotation technique and choreography at the Laban Centre for Movement and Dance in London, England. Bridget is teacher certified in Labanotation and her reconstructions from Labanotation score include works choreographed by Bebe Miller, Lester Horton, Ruth St. Denis, Doris Humphrey, Marius Petipa, Clay Taliaferro, Susan Hadley, Helen Tamiris, Susan Hadley, and Charles Weidman. She has taught and performed both locally and abroad and a career highlight was performing with the José Limón Dance Company in the historically renowned work
Missa Brevis
. In addition to teaching dance, Bridget is also certified to teach Pure Barre Classic, Reform and Empower techniques.
Rick Southerland
Board of Directors
Rick Southerland is Associate Professor of Dance, the Director for the Center for Writing, Arts, and Media at Goucher College, and Past President 2016-2018 of the National Dance Education Organization. He spent more than 20 years teaching in P12 dance education in NC, MD, GA, NV, and Washington, DC. He currently oversees the K12 dance education certification program and teaches dance education, modern dance technique, composition, and study abroad courses on the African continent, in addition to directing guest artist residencies at Goucher College. His research on international arts integration, online dance education, and entrepreneurial orientation in dance has been published and presented nationally and internationally. Rick's creative works have been presented across the US and in Mexico. He is currently working on the Language of Dance Center USA master teacher certification. Aside from teaching and research, Rick also worked as the Education Director for Sierra Arts Foundation, where through a US Department of Education grant, he was able to collaborate with the public schools and the University of Nevada, Reno to develop and implement the Arts Infusion Project, an arts integration training program for both artists and regular classroom teachers. He received his BFA in dance and choreography and initial teaching licensure credentials from East Carolina University, MA in Dance: Performing Arts at The American University, and MFA at the Hollins University/American Dance Festival MFA program.